A firm commitment to quality
Download our certificates. In order to visualise them, you will need a PDF reader such as Adobe Acrobat.
Bureau Veritas has officially confirmed that we have an effective system which allows us to administrate and improve the quality of our products and services.
~ PDF (399KB)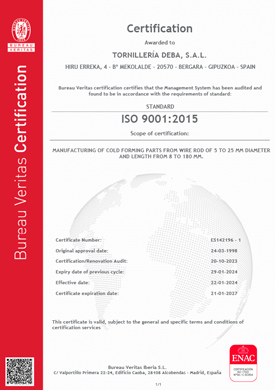 This document certifies that we have a quality management system focused on continual improvement, emphasising the prevention of errors and reducing wastage during production.
~ PDF (164KB)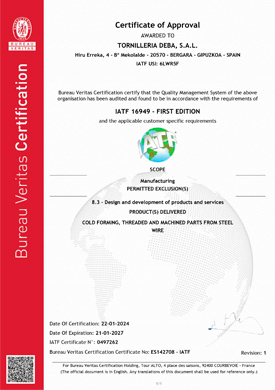 We have the ISO 14001:2015 certification that supports our commitment and respect for the environment consistent with our management policy.
~ PDF (641KB)